Anchor installation and height safety
The law requires that all property owners and managers ensure appropriate safe access to and from the work areas under their control.
Properly located anchor points will provide access to a building's entire exterior and eliminate the need for costly and time-consuming scaffolding, swing stages or BMUs when carrying out construction or maintenance work.
Organisations that arrange for Rope Boys to install adequate safeguards can be confident that all work on their premises and within their facilities will be safely performed in accordance with all relevant guidelines and codes of conduct for altitude work.
Properly arranged anchor points require specialist knowledge. Anchor points must be installed at the correct distance from each other and at the appropriate distance from the edge of the roof or wall. It is also vital to maintain the right distance from windows and any other vulnerable points within the building. It is also important to thoroughly check the surface in which the anchor point is being installed to ensure that any and all relevant building regulations are complied with.
At Rope Boys, we specialise in height safety systems, including roof anchor installation, testing, certification and re-certification.
Our employees have been trained to install and certify height safety systems, including anchor points, in accordance with Australian Standards 4488, "Industrial Rope Access Systems"; 1891, "Industrial Fall Arrest Systems and Devices"; and 5532 Manufacturing Requirements for Single-Point Anchor Device used for Harness-Based Work at Height.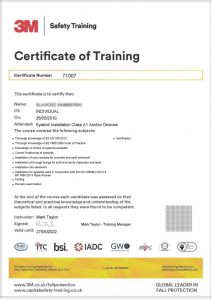 To get more information or to address your concerns regarding working at height, feel free to contact our height safety specialists.
ROPE ACCESS SYDNEY NSW Pty Ltd
We are able to work anywhere in Sydney. We are also able to service locations outside of Sydney, additional charges may apply.
If you want to receive a quotation or estimate, kindly send us an email via the contact form on our website.
Rope Boys - Rope Access Sydney
40 Darling St, Glebe NSW 2037, Australia